Keeping your car sparkling can sometimes be a lot of work. Depending on your interest level, you may just take some soapy water and hose to it periodically. Others like to go the extra mile and make sure it's clean top to bottom, inside and out. Keep your car in the art form by using a dual action polisher products from Zas.com.au.
If you're like me, having a clean and spotless car on a Monday morning helps me get ready to tackle the week ahead. I'm not talking showroom perfection but closer to a trip to a professional detailer.
So
What are the best car cleaning products to make this happen? Here's a look at 13 that will help you get your car looking showroom ready.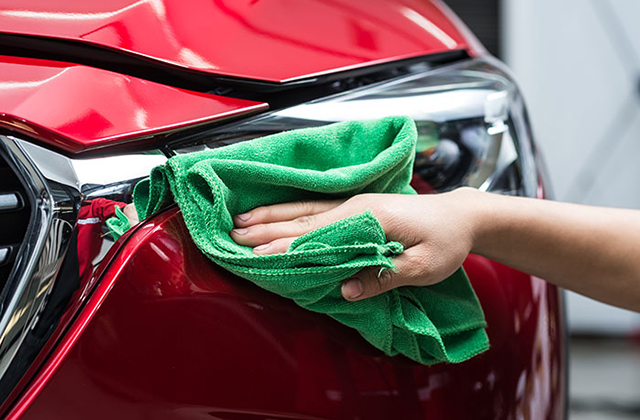 1. Meguiar's G7164 Gold Class Car Wash Shampoo & Conditioner
Meguiar's Gold Class Car Wash Shampoo and Conditioner was created to take care of cleaning and conditioning the paint on your car in one easy step. It gently cleans away dirt, grime and contaminants without stripping the wax.
It also has a paint conditioner that reveals the color (White, Red or Black wax) and clarity of your paint job while cleaning away the debris.
Product Features Include:
It was created to clean and condition your paint job at the same time
The product provides an advanced cleaning formula that works without removing your car's wax protection
Cleans away grime from the road plus heavy dirt and contaminants
Includes an ultra-rich paint conditioner that leaves you paint with a radiant look
2. MOTHERS 05632 California Gold Car Wash
Mothers 05632 California Gold Car Wash was designed to perform with a precise balance of a powerful cleaner with accurate care. It was made so that you can thoroughly wash your car and protect it's finish. Many of the other cleaners and soaps can destroy your wax in the name of getting rid of dirt and grime.
Best Car Cleaning ProductsNot this cleaner, it's strong enough to clean away the dirt, grime, bugs, pollutants and bird droppings while maintain your wax and shiny paint job.
Mothers is a pH balanced, super-sudsy cleaner that also resists water spotting.
3. Chemical Guys Citrus Wash & Gloss Concentrated Car Wash
Best Car Cleaning ProductsCitrus Wash & Gloss Concentrated Car Wash is a natural cleaner created from citrus that is both a shampoo and gloss enhancer.
You can dilute this product with 1 cap full to 5 gallons of water to produce a fabulously clean and shiny surface.
Since it is citrus based, it is the ultimate exterior paint cleaner and gloss enhancer in one bottle. It has a quick and powerful citrus formula that lifts off dirt and grime from the surface to keep it from scratching the paint when it is rinsed off.
This 100 percent pure cleaner does not include artificial colors, additive or thickeners and provides the cleanest high gloss finish without streaks.
4. Liquid Glass LG-100 Ultimate Auto Polish/Finish
Liquid Glass LG-100 Ultimate Auto Polish/Finish can create a finish on your car that looks like a mirror that also helps to stop effects of acid rain, salt deterioration, sap, rust, tar, dulling, bugs and corrosion.
best car cleaning products review
Liquid Glass creates a highly durable gloss finish in less time than other products require.
Once it has dried, Liquid Glass will never chip, crack or even turn yellow and is hard as glass and never needs to be removed.
It is safe to use on all paint types as well as all bright work and all glass surfaces.
5. Mothers 07240 California Gold Clay Bar System
best car detailing productsMothers 07240 California Gold Clay Bar System is one of those clay bars that all the professional detailers use and all your car buddies want.
The Mothers Clay Bar systems was developed to eliminate particulate debris and contaminants that isn't possible with just washing and polishing.
Our Clay Bar System can actually remove embedded grains in the metal, sap, tree, and airborne environmental deposits.
Plus, the clay bar isn't hazardous to your paint job but strong enough to take off all the bad stuff without damaging anything. Mothers Clay Bar is perfect to get rid of the dirt and grime before you put your wax finish on.
6. Mothers 10016 Reflections Car Wax
best car wash productsMothers 10016 Reflections Car Wax is part of the latest in car care technology. Mothers Reflections Car Wax is guaranteed to be the best you have ever used. Mothers has been able to mix mild cleaners with high gloss polymers due to advancements in liquid polymer technologies.
Their product is easy to use and gives your car a fabulous, long lasting super wet shine. It can be used on its own or with Mothers Reflections Top Coat.
7. MicroFiber Towels
A microfiber towel is a new technology that is widely used in the car detailing industry. There are several versions including the "Original Microfiber Miracle Towel", microfiber pad, microfiber mitt, Microfiber Glass Cleaning Cloth, microfiber glove or the Waffle Weave Microfiber Towel. These towels help clean your car faster, with less effort and with amazing results.
Microfiber is a manmade cloth that mixes two different fibers – polyamide and polyester. It's the polyester that gives microfiber durability and strength while the polyamide makes the fabric absorbent and fast drying.
After a vehicle is washed, it's important to use a good drying towel as leaving a car to air dry will allow water spots to develop.
It's important to make sure your drying towel is absorbent but also gentle on your paint job. Microfiber towels lessen drying times because they require less time wringing them out. They absorb twice as much water as regular terry towels.
8. Clay Bars
Clay bars were created to eliminate debris and contaminants that regular washing and polishing doesn't remove. Clay bars can remove materials that are embedded into the surface of your car and won't damage your paint job.
It's strong enough to clean up dirt and grime without being too harsh. It's a great method to use right before your wax your car.
After you use the clay bar system, your car's surface will feel as smooth as glass and is ready for the next layer of protection.
Clay bars are safe on vehicle paint, glass, lights, wheel and lots more. Despite a common misconception, clay bars cannot remove scratches or swirls. It is recommended to use this method approximately twice a year or before you plant to polish your car.
If you live in an area that is heavily contaminated, you may want to use it more often.
9. Using Buckets to Execute "The Two Bucket Method"
The Two Bucket Method is a great way to wash your vehicle and lessens the chance of putting swirls into your vehicle's paint. One bucket is used for the wash solution while the second bucket is just plain water that is used as a rinse with a wash mitt.
10. Black + Decker Lithium Cordless Dust Buster Hand Vac
best car wash productsBLACK + DECKER CHV1410L 16 volt Lithium Cordless Dust Buster Hand Vac is great for a quick pick up that has lithium technology and strong suction power. The Black and Decker comes with a translucent bag less dirt bowl so the dirt is easy to find and empty out.
It's always ready to use and can hold a charge for up to 18 months while its not on the charger. It's also lightweight to pick up small messes around the house or vacuum out your car.
The Black and Decker comes with highly efficient Lithium ion chargers that protect your hand vac with an automatic shut off when the battery is fully charged.
12. Mothers Carpet & Upholstery Brush
Mothers Carpet & Upholstery Brush is part of the Mothers High Performance Car Care Accessories which is a complete line of car care products that feature the unique microfiber products. Mothers brush is lightweight and ergonomically designed.
They come with a non-slip comfort grip and protective rubber bumpers. The stiff scratch-free bristles help to clean carpet and upholstery by loosening dirt and debris and works well with Mothers Carpet & Upholstery cleaner spray.